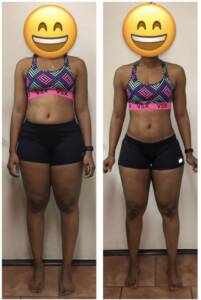 Amazing effort by Yasmin. She purchased my 1 month coaching programme to assist with her current training.
Yasmin managed to drop 4kg / 9lbs in 1 month and made some long term sustainable changes to her daily lifestyle. Which means she will keep her weight around what it is now meaning she will look and feel better.
10 out of 10 for effort.