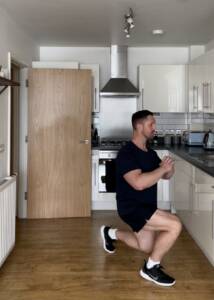 5 exercises. 20 reps on each for 5 rounds with 2 minutes rest in between each round.
Press up with leg raise.
Lunge – Reverse lunge ( 20 each leg )
Crab toe touch. ( 20 per side )
Scissor sit up
Walk out.
Remember to focus on form. If it means doing slightly less reps, do so.
Click on the link below to see the workout