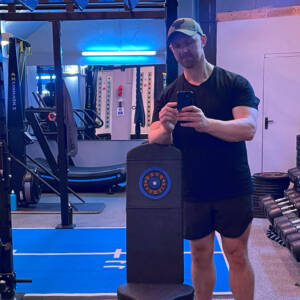 Upper body session from today.
2 sets x 10-12 reps:
Incline chest press – Single arm row
Flat chest press – Dumbbell pullover
Seated shoulder press – Rear fly
Lateral raise – Shrugs
Now home for admin, online clients & finish off the housework. The rock n roll lifestyle of a fitness influencer
.