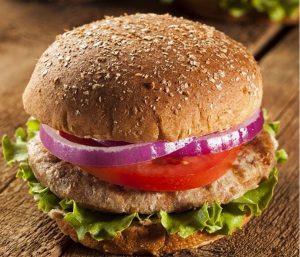 Seeing as the weather is far from what it should be for this time of the year. Here is a tasty , protein packed dinner you can make inside with out the use of a BBQ. Which can serve between 2- 4 people.
INGREDIENTS:
500g turkey mince
1 egg
40g oats
1 tbsp. sun-dried tomato pesto
2 tsp. black pepper
1 tbsp. oregano
handful of chopped fresh basil
2 garlic cloves, pressed
1 small onion, finely chopped
METHOD:
Mix all of the ingredients for the turkey burgers in a large bowl.
Wet your hands (so the mixture doesn't stick) and form into 5 patties.
Bake in a pre-heated oven at 200 degrees Celsius for around 30-40 minutes until lightly browned and cooked all the way through.