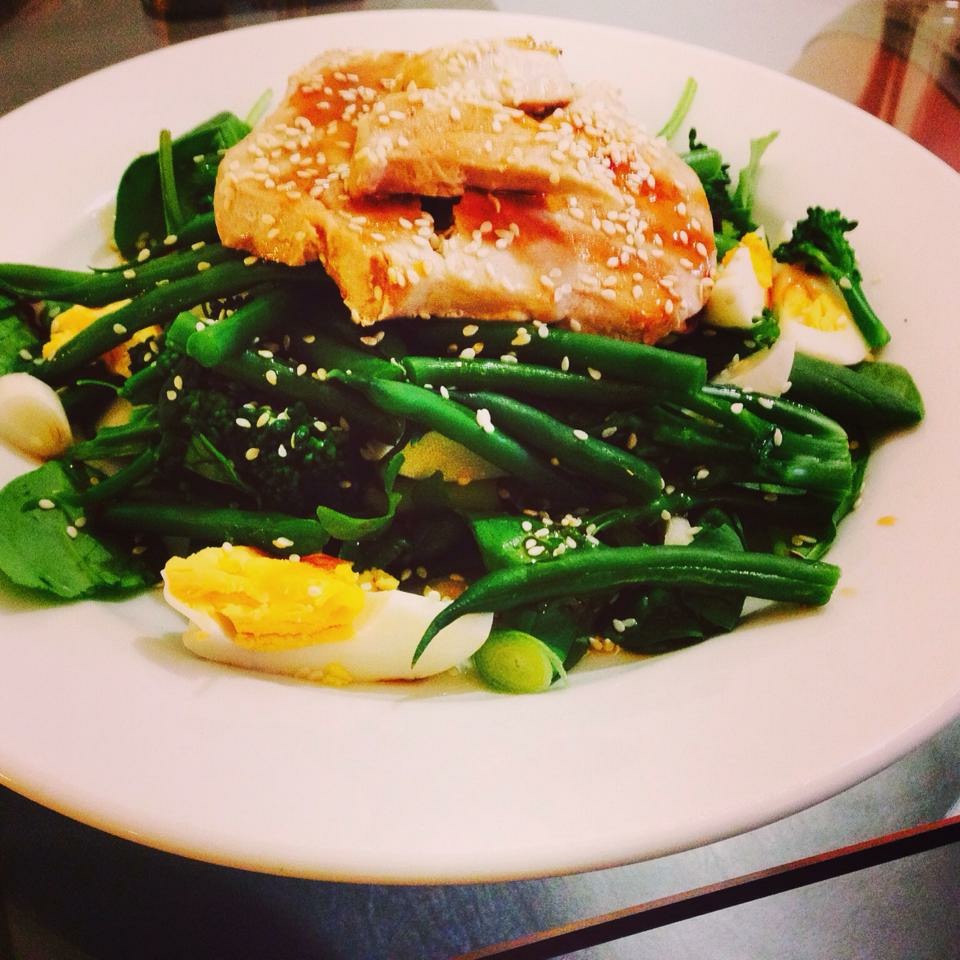 We made this a few days ago. It tastes great & is quick to make.
Ingredients:
Tuna steaks
Eggs
Spinach
Broccoli
Green Beans
Spring Onions
Sesame Seeds
Soya Sauce
We cooked for 2 & bare in mind I'm bigger than most , so you may want less eggs.
1. Boil eggs for 12 minutes ( we used 6 ). Once cooked , let them cool by replacing boiled water with cold water.
2. Boil Broccoli & Green Beans for 8 – 10 minutes.
3. Wilt Spinach for around 5 minutes.
4. Cook the tuna steaks in a little olive oil . Times will vary depending on how well you like it cooked , we did a few minutes either side.
5. Chop spring onions
6. Make a bed with the broccoli & green beans , then place the remainder of the contents on. Finally, sprinkle with sesame seeds & a small amount of soy sauce.
Now enjoy